NEWS
Nathan 'Can't Control Himself!' Griffith's Ex-Girlfriend Jessica Tells All On Their Rocky Romance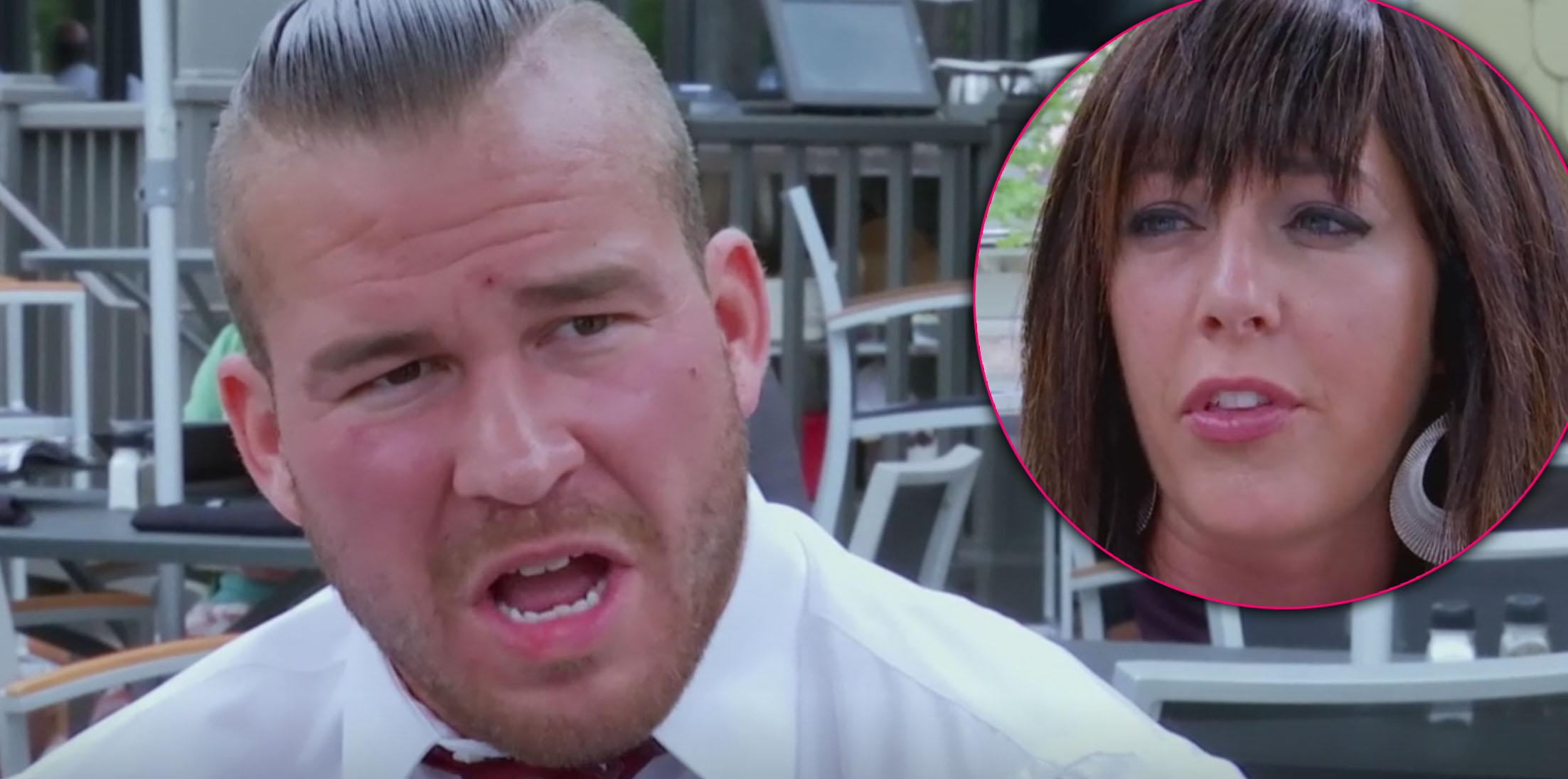 All eyes are on Nathan Griffith!
In a Teen Mom special, Being Nathan, Jenelle Evans' ex-fiance and second baby daddy showed a different side to him. As fans may already know, back in December of 2016, Nathan was arrested and charged with domestic violence after he allegedly chocked his ex-girlfriend, Jessica Henry. Throughout the MTV special, Nathan told his side of the story, but producers also wanted to give Jessica a chance to tell her side.
Article continues below advertisement
Following the incident, Jessica did not publicly discuss what happened, until now. "You talking about it, is not easy," the producer told her. She responded as her friend sat with her, "At one point no, I wouldn't be okay talking about it but now I am."
The producer explained to her, "The reason we asked you to be a part of this is because we only heard one side, and that side is telling us nothing happened."
Jessica began explaining her rocky relationship with her ex saying, "This was almost every night occurrences. There is only two charges out there thats because every single time someone called the cops I covered for him." She added, "Every time single time, 'I was like oh no no there's no problem'..like it's manipulation. He was making me feel like the bad person like 'why would you ever call the cops on me if you love me,' so it was always such a guilt trip."
Article continues below advertisement
Jessica recalled the night Nathan allegedly became violent, which her roommate witnessed. "Oh man, that night my roommate Alex was home...he came in the side door, he's yelling at me, screaming at me," she explained. "I said, I yelled Alex, she opened the door quick enough to see him on top of me like this, then she called the cops and reported it."
Looking back, Jessica admitted, "I was so grateful she was home." As for her relationship with Nathan, she has distanced herself from the reality star for six months and is doing "wonderful." She admitted to seeking help from a counseling program for domestic violence victims for 14 days following their on-again-off-again relationship.
"It almost looks like he can't control himself," Jessica claimed.
Did you watch Being Nathan? Let us know your thoughts of the special in the comments section!