NEWS
Neil Patrick Harris Calls 'Glee' Cast 'Exhausted'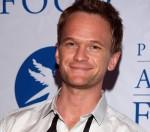 When Neil Patrick Harris appears on Glee tomorrow, he'll play the school board nemesis to choir director Will Schuester (Matthew Morrison).
One thing that surprised this 36-year-old actor is how little glee there is on the actual set of Glee.
"I thought it would be much more hilarious on set, but everyone is so exhausted and overworked there," Neil says. "They're always working on something. It's only season one. What's going to happen by season five?"
MORE ON:
Neil Patrick Harris
Article continues below advertisement
He dreams of performing with Aussie actor and Broadway star Hugh Jackman.
"He's amazing," Neil says. "I've seen him onstage and it's pretty impressive. He does it every night 150%."
The actor who hit it big as Doogie Howser, M.D. lists his favorite music.
"I've been listening to the American Idiot Broadway album," he says. "They sound great. I saw the show. It's super energetic and super exciting and the album holds up really well. I'm also a big Jason Mraz fan. His music always gets me in 'the hang out by the pool and acoustic guitar' mood."
Catch Neil Patrick Harris on Glee tomorrow.