NEWS
Neil Patrick Harris Possibly Appearing on 'Glee'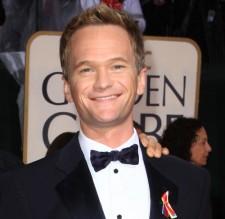 Neil Patrick Harris is hilarious on How I Met Your Mother, but there is another show fans know his talents would shine on — Glee! And apparently we're close to seeing that wish come true!E! News reports that sources say Neil is very close to closing a deal to appear on an episode of Glee.
Multiple sources say Neil close to signing a deal to appear on the episode Joss Whedon will direct that is said to air in the late spring.
Article continues below advertisement
A source who works on the show says, "The plan is for Neil's acting, singing and dancing talents to all be used... And of course his awesome comedy chops."
CBS has reportedly not signed off on the deal yet. Although Glee and How I Met Your Mother air on different stations, they are both productions by 20th Century Fox and air at different times.
So, hopefully there won't be any reason not to let Neil appear on Glee!