NEWS
Neil Patrick Harris Takes a Stab at Britney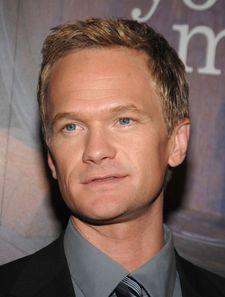 may have wowed fans with her cameo on CBS' How I Met Your Mother, but she apparently still has something to prove to a few of the show's cast members.
"I'm in the minority that feels our show does not need stunt casting in order to succeed," HIMYM star Neil Patrick Harris declared during a break from taping the sitcom. "I worry that if they start Will and Grace-ing us too much, that the show will suffer. We're all really proud of the content of the show."
Article continues below advertisement
Britney has been the most high-profile guest star to visit the set, following past appearances by Mandy Moore, Enrique Iglesias and Heidi Klum. Spears' cameo as a bubbly, sweet receptionist created so much buzz that 10.6 million viewers tuned in to watch — that's roughly two million more than the sitcom averages per showing. Among the 18- to 49-year-old demographic, it was the most-watched episode of the series ever.
MORE ON:
Neil Patrick Harris
HIMYM executive producer Carter Bays told the AP he's proud of the result. "We had no illusions about what the stakes were," he said. "And if it was classic stunt casting like, 'Oh, my tour bus broke down outside' and I just go, 'Wow, Britney Spears! What are you doing here?' then, like, we're just flying over that shark real fast."
Bays adds, "It was a great character and I think she played it well... I'm glad that we didn't sensationalize the character in any way."
Last Monday, the show introduced a "mystery woman" who warns women not to date the single-minded Barney, played by Neil Patrick Harris. When asked who he thinks the network may cast to play the woman, Harris replied, "No telling, but based on the stunt casting we've done in the past, I'm guessing Tara Reid."
All righty-then!