NEWS
'Wonders of Africa': Dr. Jane Goodall Launches Essential Oil Kit—All Sourced From Africa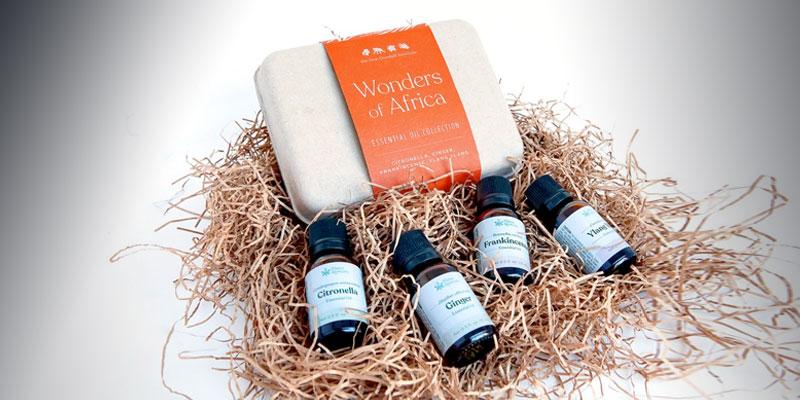 Neptune Wellness Solutions, Inc. — a health and wellness company that focuses on natural, plant-based, and sustainable lifestyle brands — announced it would be collaborating with legendary conservationist, Dr. Jane Goodall, under its Forest Remedies brand.
The "Wonders of Africa Essential Oil Kit" — which honors Dr. Goodall's work — includes four essential oils that all come from Africa and feature citronella, ginger and ylang-ylang, and frankincense.
Article continues below advertisement
Citronella smells like floral and citrus and came from a farm in Togo, while ginger and ylang-ylang are sourced from Madagascar and smell slightly sweet and spicy with fruity florals and a hint of jasmine. Lastly, frankincense comes from Somaliland and smells like woody pine with citrus and spicy notes.
Dr. Goodall has worked with chimpanzees and other animals throughout the years, but her passion is to protect wildlife. Built with International Flavors and Fragrances, this line of natural products supports the animal lover's efforts to create a better world for all living organisms.
Not only will you be supporting Dr. Goodall's work, but five percent of the sale price is donated directly to the Jane Goodall Institute to support continued research. Additionally, the products are eco-friendly, and the packaging is 100 percent recyclable. The wrapper is made from Bee Saving Paper — which acts like an energy drink for bees — so consumers can plant it and help save the bees.
"If we all make ethical choices, every day, our collective power for change is great," Dr. Goodall said. "I believe there is still a window of time to heal the planet before it is too late, but only if we make the right choices every day. I believe Forest Remedies is part of the solution."
"This is the first of our line of co-branded wellness products that we will bring to market with my good friend, and internationally recognized philanthropist, Dr. Goodall," Michael Cammarata, Chief Executive Officer and President of Neptune, said. "Neptune has learned a lot from its collaboration with Dr. Goodall, encouraging each of us to 'use the gift of our life to make the world a better place.' Every day, Dr. Goodall exemplifies the difference one person can make. I could not be prouder, or more thankful, to be working with a pioneer such as Dr. Goodall."