NEWS
Hello, Sidney! Neve Campbell Confirms Reprise Role In 'Scream 5'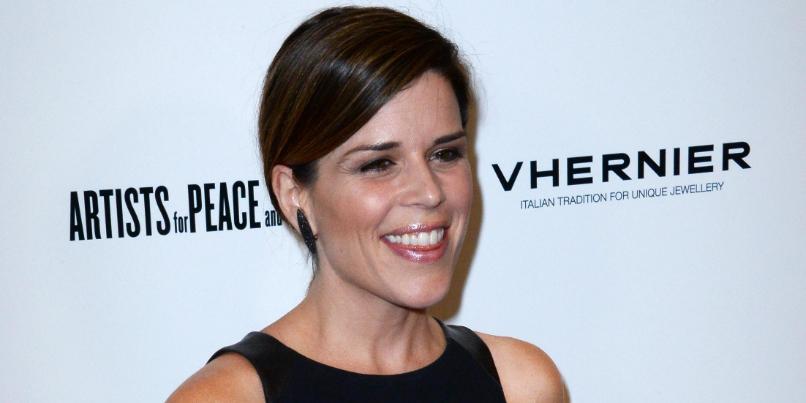 She's back — and we can't stop 'Scream'- ing about it!
Neve Campbell will make a return as Sidney Prescott in the upcoming relaunch of the horror film, Scream 5.
The 46-year-old confirmed her role in the new film on Instagram on September 10, with a clip of the iconic masked killer — which also features the potential release date of January 14, 2022 — with the words, "Hello, Sidney… Remember Me?" and captioned the post: "Hello again, Sidney… #ImBack."
Article continues below advertisement
The actress will be joining her former Scream original co-stars, David Arquette and Courteney Cox — who met and fell in love during the series, and eventually married and separated — who announced their return to the franchise over the summer.
Cox, 56, shared a post on Instagram on July 31 of the masked killer with the words, "I can't wait to see this face again"; the professional wrestler and actor, 49, confirmed his return in a statement around the same time the fifth Scream was announced.
"I am thrilled to be playing Dewey again and to reunite with my Scream family, old and new," the statement read, according to The Hollywood Reporter. "Scream has been such a big part of my life, and for both the fans and myself, I look forward to honoring Wes Craven's legacy."
55-YEAR-OLD COURTENEY COX FLAUNTS TONED PHYSIQUE IN CUTE POOLSIDE VIDEO
Campbell previously shared with Rotton Tomatoes that she had been approached to star in the Paramount film. "The timing's a bit challenging because of COVID," she said. "You know, we only started the conversation maybe a month and a half ago, so it's going to take some time to figure out how it's all going to work out. We're negotiating, so we'll see."
Article continues below advertisement
"So we'll see. Hopefully we can all see eye to eye on the project and find a way to make it," she added. "I'm so grateful for these films… I love Sidney Prescott. It's always fun for me to step back in her shoes, and it's always fun for me to see the cast come back and make one of these films again and try to make another good one."
The new project will also be joined by some new faces, including Jack Quaid from Amazon's superhero hit series, The Boys; Jenna Ortega, who starred in the second season of Netflix's creepy stalker series, You; and Melissa Barrera, who stars in Vida and the upcoming In the Heights.
The two new Ready or Not directors for the new Scream are planning on honoring the legendary former director who had directed the 1984 film Nightmare on Elm Street and the 1972 film The Last House on the Left before he died at 76.