NEWS
New 'Dark Knight Rises' Trailer Features Joseph-Gordon Levitt and Anne Hathaway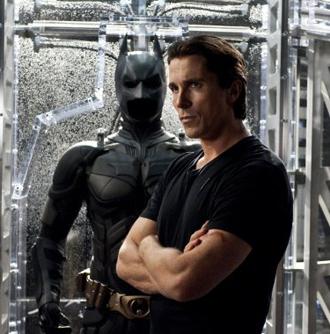 Summer blockbuster movie season is gearing up, which means we've got Christopher Nolan's final installment of the Batman trilogy, The Dark Knight Rises, to look forward to when it's released on July 20.
OK! VIDEO: WATCH THE DARK KNIGHT RISES OFFICIAL TRAILER TEASER
Warner Bros. is carefully teasing us with snippets of the flick, and the latest to hit the web is just as befuddling as the rest. Except this time we get the idea that Gotham, at least in the beginning, is the most peaceful place on earth.
MORE ON:
Dark Knight Rises
Article continues below advertisement
Not for long, of course.
OK! NEWS: THE DARK KNIGHT RISES MOVIE POSTER REVEALED
The 30-second promo features a crumbling bridge, second-long cameos of Joseph Gordon-Levitt and Anne Hathaway (even a blink and you'll miss it snapshot of her in the catsuit), and the familiar hints toward terrorism and some Hannibal Lecter-like masks.
What do you think?