NEWS
New Details of Chris Rock Assault Lawsuit Revealed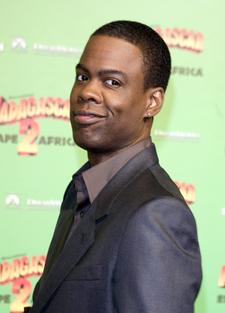 We're starting to hear more details of a lawsuit filed against Chris Rock filed by a woman who has previously tried to charge the comedian with sexual assault.
Although parts of the salacious claims made by a Hungarian model have been leaked to the press over the years, the suit was officially secret until yesterday.
In 2000 Monika Zsibrita accused the comic of raping her in 1998, fathering her child and using an ultra-aggressive private investigator to scare her off.
Article continues below advertisement
He has never been charged with rape, and two paternity tests have proved that he was not the father.
But now -- after a judge unsealed the suit yesterday -- it turns out that she also claims that Chris gave her money, an investigator offered to smear her repuation, that her home was repeatedly broke into and that pictures of her daughter were stolen.
According to the newly released material, Zsibrita also says that she didn't make a rape complaint until two years after it was alleged to have happen because she was embarrassed, and only did so at the urging of a rape counselor.
She claims that investigator Anthony Pellicano -- now serving 15 years in jail for various crimes -- told Chris that he could smear her to protect his career, saying he would "blacken this girl up".
Yesterday Monika asked a Los Angeles County Superior Court judge to make the info public because she wanted people to know that Chris is a "monster" -- and that she's not just a gold-digger.
Yesterday she told the LA Times, "My side has never been out," she said outside the courtroom. "This has basically ruined my life."
She also filed a new suit, claiming that Chris broke a confidentiality contract -- signed after the paternity tests in 1999 -- by talking about the case on The Howard Stern Show.