NEWS
New Details on John Legend and Chrissy Teigen's Upcoming Honeymoon!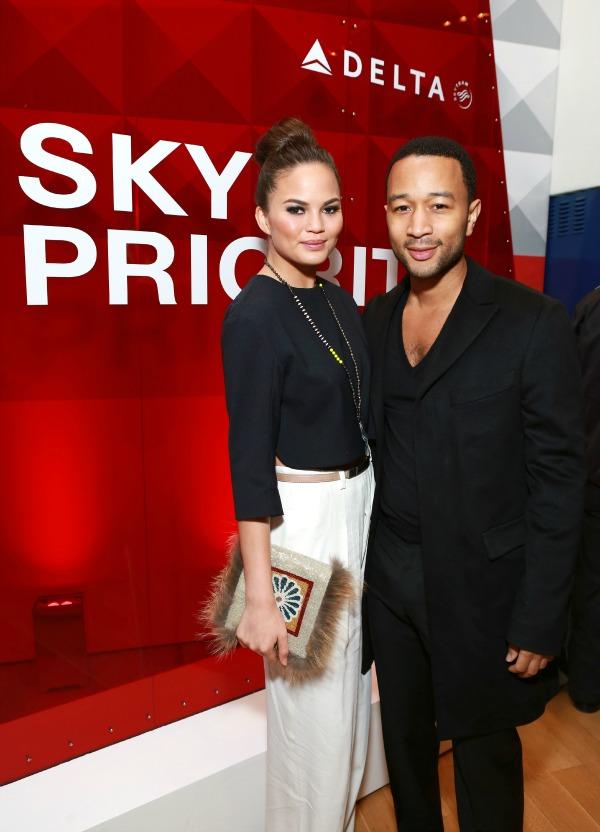 We are eagerly awaiting the wedding of John Legend and model Chrissy Teigen not just because they will both look gorgeous but because they will probably throw the party of the year.
Watch: What does Kanye's tweet mean?
And after that party? Well we found out some fun details about their honeymoon! While the couple still hasn't picked a location, they do know one thing: they won't be alone. Chrissy revealed at the Delta Airlines event celebrating the opening of T4X a pop-up lounge in New York this week, that she and John plan to bring their dog with them!
Article continues below advertisement
They are parents to both Puddy (pictured here) and Pippa—we wonder which lucky pooch will join them on their travels? And if you can't get enough of that adorable doggy, be sure to follow Chrissy on Instagram for more pics @Chrissy_teigen.
Photos: Cute (and affordable!) summer dresses
Chrissy, who is a big fan of cooking, also shared that if she were creating an in-flight menu she would include ribs because there are "never any ribs on the flights". Girl, be careful what you wish for!