NEWS
New Details on Miley's Hacker Revealed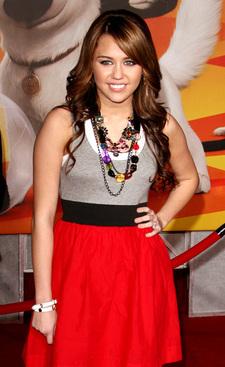 New details are emerging about alleged Hollywood Hacker, Josh Holly--the 19-year-old man from Tennessee who bragged about breaking into Miley Cyrus's personal affairs.
In an E! News special investigation, Holly's former roommate, Ashley Slanchik says he didn't think he'd get caught.
"He felt like he had the power and nothing could happen to him," she says. Slanchik's mother who also knew Holly agrees. "I really do think it was an over-obssession," she says.
Article continues below advertisement
Holly had been living in Tennessee with his older sister. Friends say he often bragged about how he had obtained personal photos of Cyrus and information about the teen queen. He also reportedly hacked into the accounts of several other celebrities including Rihanna, Pete Wentz, Chris Brown and more.
In October, the FBI raided Holly's Nashville-area apartment after he apparently broke into Cyrus' account, found photos of the tween queen in her underwear and then published them online. In an interview posted on Youtube from KKFR radio in Phoenix, a man believed to be Holly talks arrogantly about obtaining the Cyrus pictures. "There are several pictures that no one has gotten a hold of yet but I want to kind of save on to those and quite possibly sell them," he said. "They were actually sent to Nick Jonas in the boy band the Jonas Brothers."
In addition to posting her intimate photos, Holly is believed to have also obtained Cyrus' cell phone number. Slanchik recalls one night when, during a party at a friend's house, he called Cyrus on speaker phone from his cell. "Apparently he had called before because all she said was I don't want to talk to you, leave me alone and she hung up," says Slanchik. "So apparently he had called her before and she had stored that number."
An FBI spokesperson in the bureau's Nashville field office says the investigation into Holly is ongoing and they cannot confirm his current whereabouts.
Tune in to E! tonight for the full story.