NEWS
New Love for Big Love's Ginnifer Goodwin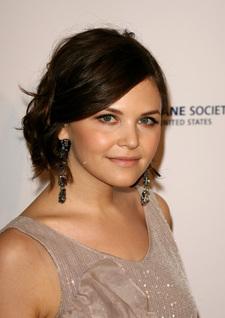 Forget those rumors about Ginnifer Goodwin dating her He's Just Not That Into You co-star Justin Long — the actress has been getting close to another Hollywood hunk — Cabin Fever's Joey Kern.
The couple, who have only recently begun to go public with their romance, made the rounds together this weekend in Las Vegas — and they couldn't keep their hands off each other!
First, on Friday night the twosome attended the a performance of O at the Bellagio. Witnesses tell OK! that they were quite cozy during the show, but that Ginnifer "kept Joey at arm's length" when they went backstage to meet the cast afterward.
Article continues below advertisement
But it was a different story altogether on Saturday, when Ginnifer and Joey headed over to Prive in Planet Hollywood to check out a Michael Jackson impersonator. "They were kissing and hugging the whole time," one source tells OK!.
Things only heated up as the evening drew on and the couple moved to a more private area of the club. "They made out passionately in their personal booth... Ginnifer beamed ear to ear as Joey caressed her," the eyewitness tells OK!. "They never left each other's side as they took photos. He even gave her a little dance lesson to Lil' Wayne's 'A Milli.'"
Partiers tells OK! that Joey and Ginnifer enjoyed a little makeout session on the dance floor and that the chivalrous actor lent her his coat when she looked like she was getting a chill. "She was so smitten and happy!" one observer says about Ginnifer.
Finally, around 3 a.m., the happy couple made their exit. Seems pretty safe to say this romance is definitely on!