NEWS
New Moon Sinks its Fangs into $140.7 Million Opening Weekend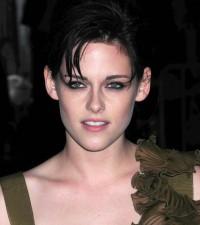 Despite calculations that The Twilight Saga: New Moon would eclipse ticket sale records for its opening weekend, the second installment based on Stephanie Meyer's popular book series fell just a few million short, but set enough records to call itself a winner.
Although not quite enough to move The Dark Knight out of its top position at $158.4 million, the wolf pack drama still raked in $140.7 million in just three days according to the Associated Press, doubling what Twilight earned in its first weekend last year at a mere $69.6 million in comparison.
Article continues below advertisement
The AP reports that New Moon, although it may not have taken the ultimate record, placed a very triumphant third place, trailing close being blockbuster hits with Spiderman 3 in the second spot and The Dark Knight standing its ground in first place.
Regardless, the flick still took the cake on Friday alone grossing a colossal $26.3 million for its midnight preview and a whopping total of $72.7 million throughout the day, almost as much as the initial Twilight saga grossed in an entire weekend.
Looks like Summit Entertainment has absolutely nothing to worry about, especially with projections for the third vampire driven chapter Eclipse estimating even larger numbers for it debut in the summer of 2010.