NEWS
New Tunes Tues: 5 Songs To Know This Week from Ed Sheeran, Miley Cyrus (Again) and More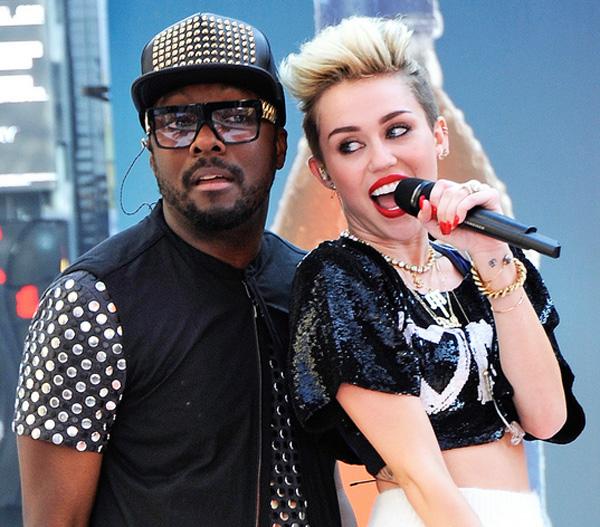 Welcome to New Tunes Tues, where I tell you what newly released songs/albums/music videos etc require your attention immediately. This week we've got two new Miley songs (!!!), an Ed Sheeran ballad, a Bieber tune and more:
OK! News: Listen to Britney Spears' New Single, "Perfume"
Future ft. Miley Cyrus and Mr. Hudson, "Real & True." We've all seen the photos from the set of this insane, galactic-themed music video, haven't we? We still need to wait until Sunday, November 10 to see the finished product (it'll air during the MTV EMAs), but we can finally hear the song that goes with it which is yet another epic Miley Cyrus music collaboration. This has "hit" written all over it.
Article continues below advertisement
youtube=https://www.youtube.com/watch?v=Bn_QSdPRcrU&w=640&h=360
will.i.am ft. Miley Cyrus, French Montana and Wiz Khalifa, "Feeling Myself." And obviously, because she's Miley, Miley's featured on yet another brand new song this week. Here's a more upbeat party song with a singing verse from Miley and raps from her three hip hop biffles. PS: The language in this song is NSFW:
youtube=https://www.youtube.com/watch?v=5BTB2r8kaio&w=640&h=360
Ed Sheeran, "I See Fire." Ed Sheeran revealed yesterday that his new song, "I See Fire," will play during the end credits of the new Hobbit film. Also? This is Ed's first solo single in two years (since he's too busy collaborating with Taylor Swift and such) so it's kind of a big deal.
soundcloud url="https://api.soundcloud.com/tracks/118632973" width="100%" height="166" iframe="true" /
OK! News: Find Out How To Win a Dinner Date With Ed Sheeran!
Article continues below advertisement
Justin Bieber, "Bad Day." It was another #musicmonday for Bieber fans who got to listen to yet another new Bieber track. My only complaint with "Bad Day?" It's too damn short! Two and a half minutes does not a pop song make.
youtube=https://www.youtube.com/watch?v=gotEw1JrByY&w=640&h=360
Paramore, "Daydreaming." Paramore revealed their new music video for "Daydreaming" today, which is yet another empowering single from their self-titled album. In case you were unsure, yes, Hayley Williams does continue to get more and more awesome: