NEWS
New Tunes Tues: 5 Songs To Know This Week from Eminem, Jason Derulo and More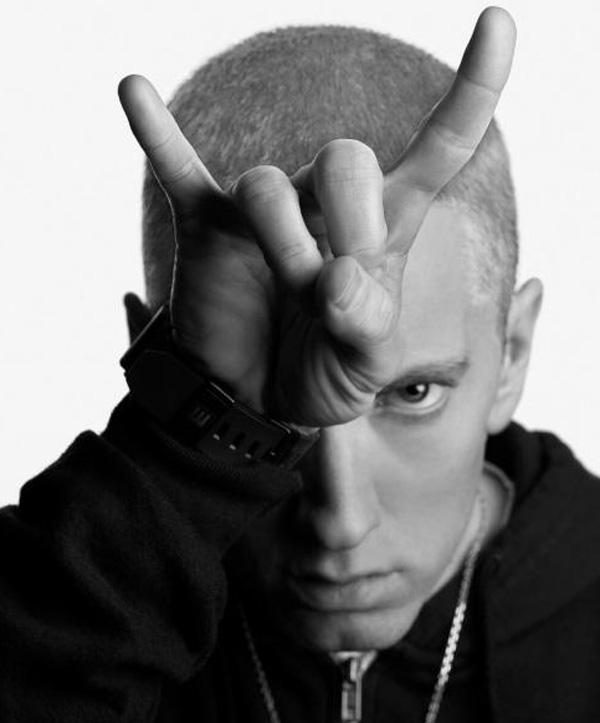 Article continues below advertisement
Eminem, "Bezerk." Marshall Mathers is back for real this time, guys. And his first single of 2013, "Bezerk," is legit cray. In a good way, of course. I love everything about it except for that one part where he calls Khloe the "ugly Kardashian." Not cool, Em!
Jason Derulo,"Marry Me." I've said it before—but Jordin Sparks is one lucky lady. Her guy's new song is a romantic, from-the-heart ballad, written with her in mind. Is this a proposal, Jason? Because if this is a proposal, Jordin, PLEASE SAY YES. If not I might.
youtube=https://www.youtube.com/watch?v=btNUCJInwVc&w=480&h=360
Miley Cyrus, "Wrecking Ball." And speaking of songs written about significant others, I really hope Miley's new one isn't about her fiance, Liam Hemsworth. The ballad, which sort of brings me back to her days of "The Climb," is about a guy who was bad for her. Regardless though, the song hit number one on iTunes hours after its release on Sunday! Bet Miley's VMAs performance only helped matters with that one...
Article continues below advertisement
youtube=https://www.youtube.com/watch?v=mRFHAvdwXXs&w=480&h=360
Robin Thicke, "Give It 2 U." Robin Thicke know what he's doing. Just a few hours after that epic, still-being-talked-about VMAs performance with Miley Cyrus, Robin released a new music video for the other song he performed on-stage during the show, "Give It 2 U." If "Blurred Lines" didn't win a moonman, this video probably won't either, but still, we don't hate where this is going...
youtube=https://www.youtube.com/watch?v=TH8m6J3gPH0&w=480&h=360
Luke Bryan, "That's My Kind of Night." This guy's new album, Crash My Party, had the biggest country debut on the charts in nine years, so that's not huge or anything. Also huge? His new music video for his new single off said album, which features a live performance of Luke on tour. Watch it here:
youtube=https://www.youtube.com/watch?v=qAwvrHf6NeI&w=640&h=360