NEWS
The New York Comedy Festival Stands Up for Heroes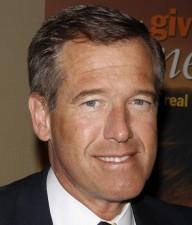 Laughter can go a long way when it comes to healing, something the New York Comedy Festival will be celebrating with their "Stand Up For Heroes" event. The night of comedians and musical entertainment will be hosted by Brian Williams, with proceeds benefiting The Bob Woodruff Foundation, to raise funds to assist injured service members as they return to the U.S. from war abroad and acclimate to everyday life.
Article continues below advertisement
President Barack Obama has also joined the presidential committee — he'll be keeping company with former presidents George H. W. and George W. Bush, as well as Jimmy Carter and Bill Clinton.
The event begins at 8 p.m. on Nov. 4 at NYC's Town Hall. Special guests like Louis C.K., Stephen Colbert, Lisa Lampanelli, John Ondrasik, Bruce Springsteen and others will perform throughout the evening.
Tickets are available at ticketmaster.com as well as nycomedyfestival.com and ReMIND.org.