NEWS
News Flash! Posh is Actually Funny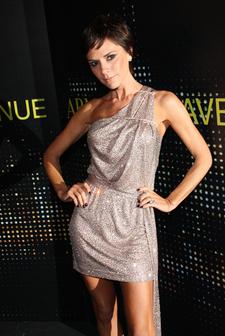 Behind the razor sharp cheekbones and beyond the fierce fashionista look she brings to every red carpet, aspiring fashion designer Victoria "Posh Spice" Beckham is actually pretty funny.
The wife of superhottie David Beckham doesn't need professional terms to describe her clothing, instead choosing the lighthearted approach when discussing her pieces with New York Magazine online.
"This is what I call 'sucky sucky' fabric," Posh says of a certain blue dress, "it really just sucks you in." She then turns her attention to a "rubber tweed item."
Article continues below advertisement
"We were actually discussing throwing a bucket of water on it, just to see" if it was waterproof, she jokes.
CLICK HERE to watch the video!