NEWS
Newspaper Apologies to Sienna Miller for Hacking Her Phone!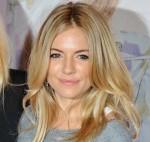 It isn't easy being Sienna Miller. The British actress is often a target for her on-again, off-again (and currently off-again) romance with Jude Law and according to the latest scoop, a newspaper formally apologized for hacking her cell phone and leaking private information into the public!
OK! GALLERY: JUDE LAW GETS A KISS AT THE RIO CARNIVAL!
According to The New York Times, the News of the World agreed to pay the actress about $164,000 representing legal fees and damages. Essentially, the newspaper hacks into cell phones of celebrities, public figures and politicians. In fact, Sienna's not the only victim! At least four other people indicated their phones were also hacked. They ended up having out-of-court settlements with the paper but additional lawsuits are still pending.
Article continues below advertisement
OK! NEWS: UMA THURMAN, JUDE LAW & ROBERT DE NIRO KICK OFF CANNES FILM FESTIVAL
Two editors and one reporter have been arrested and the cops are conducting a criminal investigation. Sienna wasn't in court for her hearing but her attorney, David Sherbourne indicated that in 2005 and 2006 News of the World published articles that had intrusive and private information about her.
He mentioned she didn't know "whether someone close to her was leaking information or whether her mobile telephone was somehow being hacked into." He added, "Both possibilities were extremely distressing." Talk about feeling violated! Essentially, she started realizing something was up when she missed a bunch of voice mail messages and got numerous calls from people who simply hung up.