NEWS
Find Out How You Can Win A One-On-One Chat With NFL Quarterback Carson Wentz — And His SIGNED Cleats!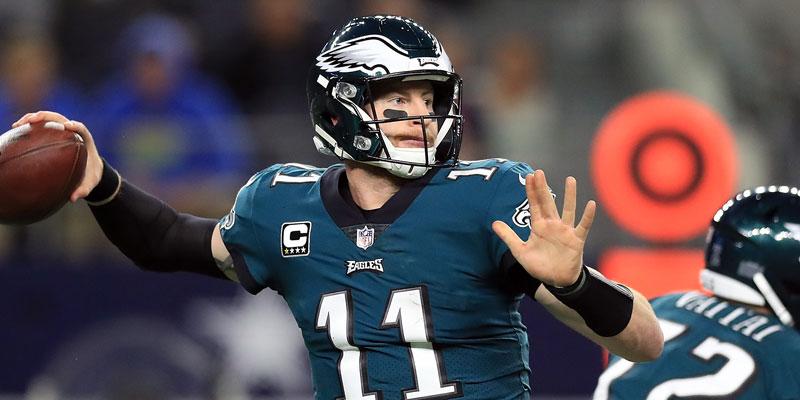 Philadelphia Eagles quarterback Carson Wentz is giving fans the opportunity of a lifetime. The NFL star has teamed up with CrowdRise, the leading crowdfunding site, and Greenroom, a new celebrity video chat platform, to give fans the chance to win a one-on-chat with him, as well as a pair of his signed NFL cleats! Carson wore the pregame cleats during weeks 1-3 of this year's NFL regular season in games against the Washington Redskins, the Kansas City Chiefs, and the New York Giants.
Article continues below advertisement
All fans have to do to enter for a chance to win is donate $10 to Carson's charity, the AO1 Foundation, via the site CrowdRise.com/CarsonWentz. Dr. Drew Pinsky, the co-founder of Greenroom, and Curtis Giesen, the CEO, spoke with OK! about the exciting opportunity and why fans everywhere should support this unique cause.
OK!: When fans donate to Carson's CrowdRise page, what are they entered to win?
Dr. Drew: The person who wins the sweepstakes gets a one-on-one, 10-minute chat via Greenroom with Carson, where he will personally sign his NFL cleats in any way that the winner asks him to during this chat. Carson will be able to hold up the shoe on the video chat and go, "What do you want me to put here?" and literally personalize the shoe. The winner will also get an edited version of the video. The fan can be anywhere in the world as they chat with Carson, while also supporting a great cause.
OK!: How long do fans have to submit their donation?
Curtis: The promotion will run for three weeks, beginning today, and fans have to donate a minimum of $10 to be entered for a chance to win. But people can make larger donations and have a better chance to win. For example, a $50 donation equals 5 entries.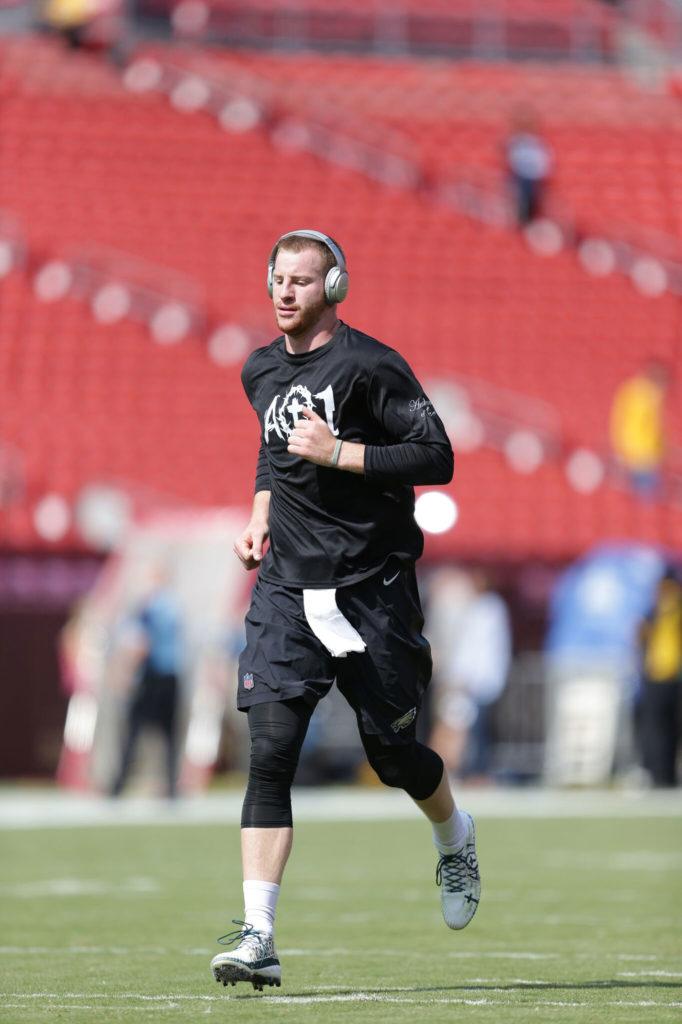 OK!: Tell us a little about the charity this promotion is raising money for, the AO1 Foundation.
Article continues below advertisement
Dr. Drew: AO1, which stands for Audience of One, is a foundation that Carson founded in July 2017. It really encompasses so many things that Carson is passionate about, so it supports service dogs, hunting and outdoor opportunities, and underprivileged youth, especially in Philadelphia.
OK!: How did the partnership between Carson's AO1 Foundation and Greenroom come about?
Curtis: We have a close relationship with the NFL Players Association, which works closely with the players on new opportunities, and they've been very supportive of this. It's a new way for players to have a really unique personal interaction with fans. Carson's been extremely excited about it as a way to raise money for his cause.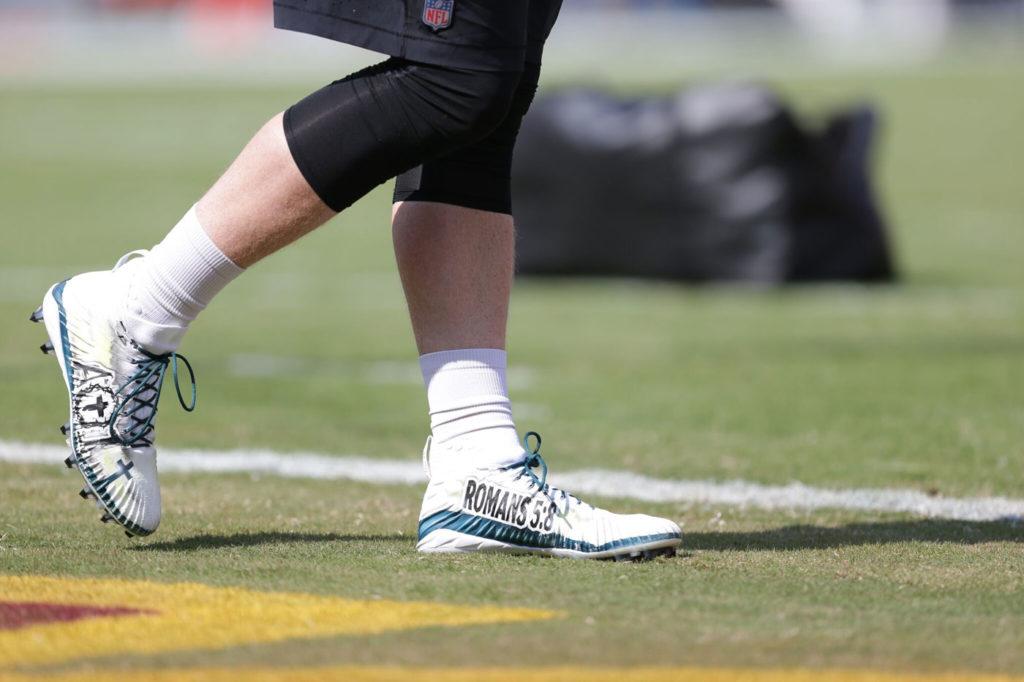 OK!: What makes Greenroom a unique experience for fans and celebrities?
Dr. Drew: Everyone has to have social media, because it's a way of reaching out, but it can be a drain on your soul. We thought of Greenroom as a way for celebrities to sort of auction off their time, and then use that time to interact with fans in a much more one-on-one, positive, interactive way.
Curtis: It's a personalized, live experience that really doesn't exist anywhere else.
Enter for your chance to win a one-on-one chat with Carson Wentz and his signed cleats here!