NEWS
Niall Horan Says New Music From One Direction Is in the Works!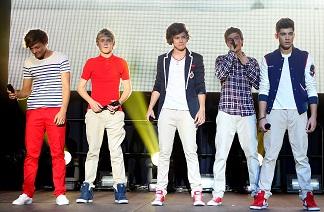 Article continues below advertisement
That Tweet was, obviously, then re-Tweeted and favorited by thousands of fans. Niall Tweeted again later, saying he had "sick tunes" for the next album that he can't wait for fans to hear on the worldwide tour.
One Direction's debut album, "Up All Night," included the smash hit "What Makes You Beautiful," an upbeat, bubblegum-pop type of number. Do you hope the boys are working on similar music, or do you think they're going to experiment with a different sound? Obviously, this formula is working — their 2012 tour sold out in record time, and they already lined up several dates in 2013 to appease fans who weren't lucky enough to snag tickets this year! Aw, that was certainly thoughtful of them!