NEWS
Nick Cannon Gives OK! All the Scoop on His Vow Renewal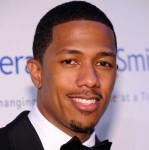 OK! caught up with Nick Cannon at the premiere of Just Wright at Ziegfeld Theater in NYC on Thursday where he talked candidly about how is vow renewal with Mariah Carey was just this year, but he'll still outdo himself next year!
OK! NEW: NICK CANNON AND MARIAH CAREY RENEW THEIR VOWS
Each year since they married on May 30, 2008, Nick renews his vows with Mariah and tries to make the new ceremony better than the last!
Article continues below advertisement
"It was fun," Nick told OK! about his ceremony this year. "Except that the paparazzi was there, but besides that it was cool."
One thing Nick changed up this year was inviting a more people to attend.
"This was the most that we had. Every year we try to get more and more," he explained. "This time it was just like family and friends. Close family and friends."
Nick's present to Mariah hasn't been a secret since its sparkle could be seen miles away. But Mariah's gift to Nick was just as special to him as a diamond ring — she took him to the Mayweather vs. Mosley fight at MGM Grand Garden Arena in Las Vegas.
"That was cool because what girl would want to?" Nick said, adding, "And she enjoyed it just as much as I did."
What does Nick have in store for year four?
Article continues below advertisement
"Probably New York," he told OK!. "We haven't done New York, so our New York friends haven't gotten a chance to celebrate with us."
OK! NEWS: MARIAH CAREY'S LAVISH BIRTHDAY RETREAT
But, he's going take his time figuring out the details.
"I don't know," he added. " I got a whole year to think about it."
In the meantime, Nick has a lot of other work to do!
"I got a bunch of stuff coming up," he added. "Outside of America's Got Talent coming up June 1, but my comedy tour starts in July. We going on the road, me and a couple of the cast members from Wild N Out, we going out and doing some stand up."
OK! NEWS: MARIAH CAREY NOT PREGNANT DESPITE HINTS
But Nick's also still working with Nickelodeon and TeenNick.
"It's cool, it's a 9 to 5 job," he said. "I get to explore the corporate side, so I'm enjoying it."
And who knows, his wife may even join him on a show!
"We got to do a couple of promos and stuff and we do the Halo awards every year. Last year we had Alicia Keys and Lebron James and Justin Timberlake, that kind of got her amped," Nick told OK!. "She was like, I want to be on it this year. So, you might see her on it this year."
Reporting By Rachel Levine