NEWS
Nick on Mariah's Rumored Pregnancy: You Can't Share Until You're 100 Percent Sure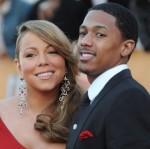 Nick Cannon decided to address the pregnancy rumors that are once again surrounding he and his wife, Mariah Carey, during his 92.3 FM New York radio show on Tuesday. But really, he'd prefer to have Mariah address the rumors.
OK! GALLERY: MARIAH'S MAN HANDLES HER MOVES
"I've said it before and I'll say it time and time again -- when my wife feels like talking about whatever she wants to talk about, you will hear it directly from her," Nick said on his show (via Extra).
Article continues below advertisement
And that is correct, we've definitely heard him say that before. But, we're not so sure we heard him say the below comment, which seems rather cryptic!
"Honestly... I say this to you, so you can tell whoever it is you've got to tell, we all know it's extremely personal, and it is for a woman to deal with things with her body, and especially when dealing with the idea of childbirth and all that stuff," Nick explained.
OK! NEWS: NICK ON MARIAH AS IDOL JUDGE — "LET'S START THE CAMPAIGN!"
"We know that we're public figures and that's something but ... that's something that you want to keep near and dear ... until you're 100 percent sure in any situation ... There's a certain time limit that you're supposed to wait before you actually can officially say that you are," he added. "You've got to take all those things into factor and it gets really heightened when you're one of the most famous people in the world because you don't want to mislead anybody."
Whether they are trying to mislead or not, it seems like fans have already gotten their hopes up spotting Mariah in Brazil as seen on MTV News!