NEWS
Nicki Minaj Deactivates Twitter Account! Will She Be Back?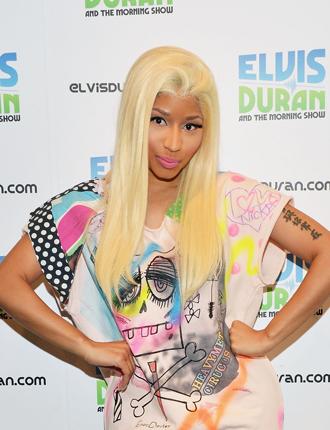 "Like seriously, it's but so much a person can take. Good f***ing bye."
OK! NEWS: NICKI MINAJ SHAKES HER BOOTY ON TODAY DURING "STARSHIPS" PERFORMANCE
That was the last Tweet Nicki Minaj sent out to her 11 million followers before deleting her account on Sunday, and we're not sure when — or if — she will be back.
The trouble seems to have started after a fansite NickiDaily.com, reportedly leaked some of Nicki's music. The "Starships" singer retaliated by blocking the site from her Twitter, and then announced her plans to delete her account.
Article continues below advertisement
OK! GALLERY: NICKI MINAJ SHUTS DOWN TIMES SQUARE FOR NOKIA LUMIA 900
NickiDaily.com has also been shut down — links to the site offer only the word "Closed" while "Dear Old Nicky" plays in the background.
It's been a bad month for Nicki and Twitter. She also got heat from some of her followers for wishing her abusive father dead in a Nightline interview that aired on April 9.
Nicki has 30 days to reactivate her account. Are you hoping she does? If so, Tweet #NickiComeBack. Or, if you're a Lil' Kim fan, try Tweeting #WeLoveLilKim instead — apparently, Kim's fans seized the opportunity to show support for their favorite rap artist!