NEWS
Nicki Minaj: I Quit Twitter Because Of A "Voice In My Head"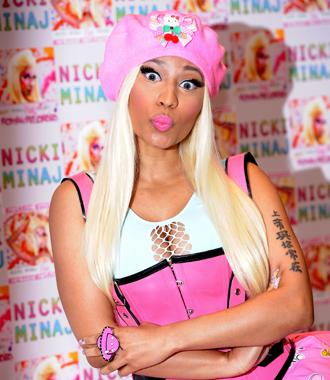 Nicki Minaj doesn't do anything under the radar and this includes deleting social media accounts.
The prolific tweeter bid the little blue bird adieu yesterday with a final tweet: "good f***ing bye." This left legions of her followers wondering why the singer was no longer going to grace them with her 140-word witticisms.
OK! GALLERY: NICKI MINAJ SHUTS DOWN TIMES SQUARE FOR NOKIA LUMIA 900
Don't worry, it isn't because Nicki hates you...her mind just has other plans.
Article continues below advertisement
"A voice in my head told me to delete my Twitter and that's what I did," she said while appearing on the BBC's Graham Norton Show via E! News.
"I had 11 million followers and I hope they will wait for me. I reply all the time and get to know them by name and I have a really personal bond with them…not all 11 million, but at least 10 of them a day."
OK! GALLERY: NICKI MINAJ LANDS IN TOKYO FOR HER FIRST TRIP TO JAPAN
When asked if she'd make a triumphant return, she mysteriously answered saying she was "thinking about it."
Other topics broached during the interview? Madonna and their intimate Superbowl kiss.
"She kissed me but I didn't kiss her," she said. "I wasn't expecting it and I was shocked. I was thinking, 'Is this really happening, why is she doing this?'"
Never question the ways of Madge, Nicki!
Did you follow Nicki on Twitter? Do you hope she returns?