NEWS
Nicky Hilton: Hobo-Cop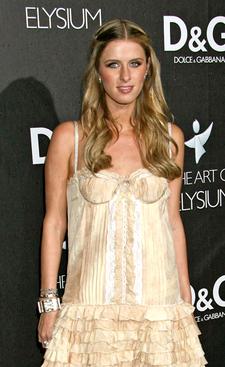 Don't mess with Nicky Hilton! She may look tiny and defenseless, but she will take you down!
TMZ reports that the younger Hilton sister made a citizen's arrest on Sunday after she was approached by a male transient who allegedly pushed her to the ground outside an IHOP in West Hollywood.
Law enforcement sources say after being pushed down, Nicky got right back up and made a citizen's arrest, actually holding the assailant at bay until the cops showed up. When police did arrive, the bum allegedly told them he was Hilton's best friend.
Article continues below advertisement
Nicky was not injured in the attack.
Man, where are the cameras when you need them!