NEWS
Nicole & Joel's Tweet-Off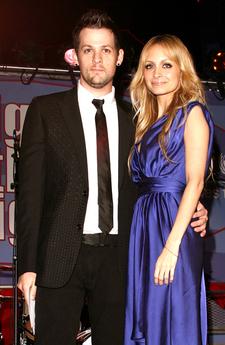 It's a cruel world out there, and it seems Twitter is no exception: Nicole Richie just started her page on the site, and already her baby daddy Joel Madden is mocking it, Celebuzz reports.
"I'm now on Twitter!! Be patient with me, I'm learning. And so so sick in bed, so i'll have plenty of time to figure it all out," she tweeted.
Sick? No reason to deliver anything less than scintillating tweets, says her boyfriend Joel on his own Twitter page.
Article continues below advertisement
"Ladies and Gentlemen introducing the most boring twitter page on the net!!!," he wrote in reference to Nicole's fledgling page.
Ouch!
Nicole hasn't taken the bait yet, busy as she is being a mother to their daughter Harlow and all.
MORE NICOLE AND JOEL PICS: