NEWS
Nicole Kidman Can't Be Stopped!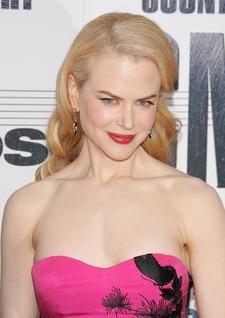 This holiday season is one busy one for Aussie beauty Nicole Kidman. Already a goodwill ambassador for UNIFEM, Nicole Kidman has joined the UN in its campaign to bring awareness to its newest campaign "Say NO to violence
against women."
Not only that, but the actress spoke to Extra about her kids seeing her new movie, The Golden Compass. She said, "They
her children see my movies. Not all of them, but they know theyll be
Article continues below advertisement
able to see this movie. They loved Happy Feet last year and this is
their movie this year."
Meanwhile, she clears up rumors there's trouble between her and her country crooner hubby Keith Urban. "We're here together and we are rarely separated," she added. "We don't want to spend our lives apart."
For more with Nicole, check out tonight's Extra!