NEWS
Nicole Kidman Lays Into Tom Cruise!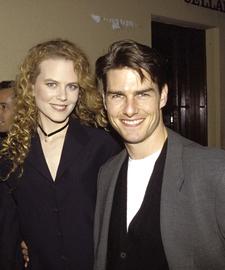 Nicole Kidman doesn't talk much about her relationship with Tom Cruise. But when she does, she really doesn't hold back.
The Australia star has attacked her ex-husband, saying he expected her to be "seen and not heard" during their ten-year romance.
"I felt I became a star only by association," Nicole, who split with Tom eight years ago after adopting two children with him, told Easy Living magazine.
Article continues below advertisement
"We would go to the Oscars and I would think, 'I'm here to support him.' I felt it was my job to put on a beautiful dress and be seen and not heard."
Could it be that Tom's notoriously softly spoken new wife, Katie Holmes, is better suited to that job?
Sticking it to Tom even more, Nicole told the magazine that her new husband Keith Urban is her "greater love".
She added that she "can't bear to be seperated from her daughter with Keith, Sunday Rose."
"That's why I haven't yet gotten a daytime nanny, but at some stage I probably will have one," said Nicole.
CLICK the pics for more of Tom and Katie!