NEWS
Nicole Kidman Opens Up About Peeing on Zac Efron in 'The Paperboy'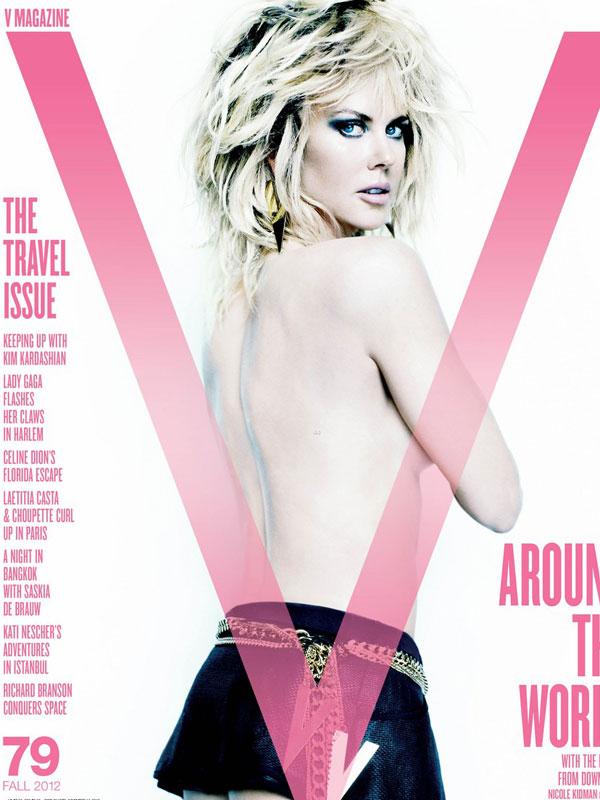 Article continues below advertisement
The film made a rather splashy debut at Cannes this spring, leaving critics and viewers astonished at one particularly risqué scene, in which Nicole's character, Charlotte, pees on Zac's character in order to soothe a jellyfish bite.
"The peeing thing, I didn't think was that weird, because I was in character," she told the magazine. "That was for the jellyfish. And for me, it said so much about Charlotte. One, she's protecting him. Two, she's tough as nails and no one else is going to pee on this guy. All of that made total sense to me. I just went for it and didn't overthink it."
Another thing she doesn't overthink is her career. She tells V she would be much more "outlandish" if given the chance and mostly just goes with the flow when it comes to choosing roles.
OK! GALLERY: NICOLE KIDMAN GOES DOWN THE RABBIT HOLE
She and hubby Keith Urban have two daughters together and she admits it's tough to find alone time as a couple after kids. That being said, Nicole (who adopted two kids with ex-husband Tom Cruise) really relishes being a mother.
"I love the sound of them and the feel of them. I just don't want to miss anything, and I don't want them to go 'Where's my mom?' So I'm working through that," she added.