NEWS
Nicole Kidman Refuses to Answer Question on Scientology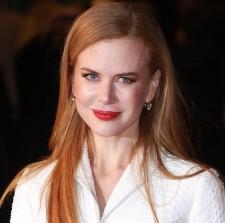 It may be cold outside, but anyone daring to ask Nicole Kidman about Scientology will be instantly plunged into a deep freeze.
The Nine star got distinctly frosty with respected British reporter Andrew Marr when he asked her about her ex-husband's religion on this Sunday's episode of The Andrew Marr Show on the BBC.
Marr says he wants to raise "one of the things you haven't talked about before" to which Nicole replies, "there are many things I haven't talked about."
Article continues below advertisement
"Here's one," persists Marr. "Scientology — a lot of people would say it is a bullying cult."
The Oscar-winner is temporarily lost for words before replying, "I just don't . . . This is just so not . . ." before asserting: "I'm here to publicise Nine. If I was here to do an exposé on myself then I'd be like, 'Let's go', but I have no interest in discussing any of that."
"You don't want to talk about Scientology?" he presses. "No, I'll talk about Nine," says Nicole, 42.
The exchange was cut from the show which aired Dec. 13, but was posted on the BBC's Web site — watch out for the awkward moment around the 5.08 minute mark.
The Australian-born actress also evaded Marr's suggestion that living in London for 18 months while filming 1999's Eyes Wide Shut for eccentric auteur Stanley Kubrick strained her marriage to Tom Cruise.
"Absolutely not," she replied, "There's things that have been written and they just become fact after a while because they've been written and because I've never really discussed anything in true detail.
"And I don't think Tom has. No, no, at that time we were deeply committed in our marriage and we were both very honored to be working with Kubrick.