NEWS
Nicole Richie: This is the Life!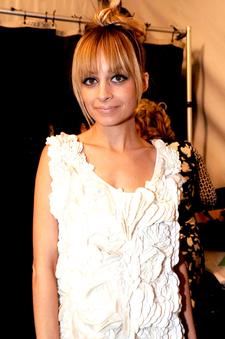 Before Twitter came along, fans had no idea what celebs were feeling as they waited backstage to appear on live talk shows or do TV interviews. Thanks to technology, stars like Nicole Richie can clue their dedicated followers in on how they're doing moments before they appear on screen.
Regis and Kelly Live is taping at the Fontainebleau Miami Beach from May 5-7 on the Ocean Lawn, and Nicole was their guest this morning.
Article continues below advertisement
"nicolerichie: Getting ready for Regis & Kelly. Miami is so beautiful."
And then to let her fans know just how lucky she is, she tweeted: "nicolerichie: https://twitpic.com/4ljtq - Going on Regis & Kelly in 5 mins. I'm in a cabana waiting by the pool. This is the life!!"
Sounds nice!
NICOLE ARRIVING IN MIAMI:
<a href="http://www.okmagazine.com/pixandvids/gallery/13899/1" target="_blank"><img src="https://d-images.okmagazine.com/img/photos/large/27765.gif" height="100"/></a> <a href="http://www.okmagazine.com/pixandvids/gallery/13899/2" target="_blank"><img src="https://d-images.okmagazine.com/img/photos/large/27764.gif" height="100"/></a> <a href="http://www.okmagazine.com/pixandvids/gallery/13899/3" target="_blank"><img src="https://d-images.okmagazine.com/img/photos/large/27763.gif" height="100"/></a> <a href="http://www.okmagazine.com/pixandvids/gallery/13899/4" target="_blank"><img src="https://d-images.okmagazine.com/img/photos/large/27762.gif" height="100"/></a> <a href="http://www.okmagazine.com/pixandvids/gallery/13781/2" target="_blank"><img src="https://d-images.okmagazine.com/img/photos/large/27776.gif" height="100"/></a>