NEWS
Nicole Richie Needs Your Help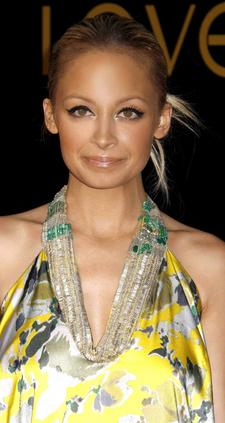 Nicole Richie is a mom herself (to daughter Harlow) and she's expecting another baby with partner Joel Madden. Now she's aligning herself with mothers elsewhere who need her help.
On her new blog, Nicole has posted a video message regarding the plight of moms, grandmothers and children in Congo, a war-ravaged African nation that has seen an astounding level of violence against women, partly caused by the lucrative mining business in the country. The demand for valuable minerals and gold has made it a dangerous place to live, as these materials are used in common everyday items like iPods and cell phones.
Article continues below advertisement
"This stuff is really inhumane," Nicole says of the armed groups using rape to control the population. "This is the worst stuff that I've ever heard in my life."
By asking companies to take responsibility for the minerals they purchase, Nicole and others believe they can stem the tide of violence, similar to the now-peaceful situation in Sierra Leone after Blood Diamond shed light on the abuses there.
CLICK HERE to watch Nicole's video, and check out how you can help below:
1. Join the Movement at www.raisehopeforcongo.org.
2. Text "CONGOPLEDGE" (one word, no spaces) to ACTION (228466) or visit www.raisehopeforcongo.org/special-page/conflict-minerals to endorse the Conflict Minerals Pledge.
3. Send emails to the industry leaders and ask them to be a leader on this issue by signing the pledge. Visit www.raisehopeforcongo.org/special-page/conflict-minerals to send your emails now.
4. Call the White House switchboard at 202.456.1414 or write to President Obama at www.whitehouse.gov and ask him to appoint a special envoy for the Great Lakes region.