NEWS
Nicole Richie Thanks Her Fans From Bed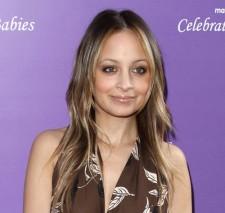 Earlier today, recently hospitalized star Nicole Richie wrote a message to her fans on her official website thanking them for their support and well wishes while she recovers from the comforts of her cozy bed!
"I'd like to thank you all for the kind words and well wishes over the past few weeks," she writes.
"Right now it's important for me to stay in bed and recover... Reading all of your messages on Twitter and my website has really brightened my spirits and I am so grateful for the support."
Article continues below advertisement
Adds Nicole, "I look forward to seeing you all very soon and wish you a happy Thanksgiving."
Good to hear the fashionista is doing well!