NEWS
Nicole Scherzinger: You Are Beautiful!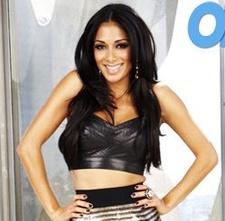 There are plenty of celebs on the silver screen and MTV to look up to, but not all of them are positive role models for young fans to look up to.
But OK! recently chatted with a least one superstar who seems to have her head on straight: Pussycat Doll Nicole Scherzinger had plenty of positive messages for girls who look up to her.
"Stay true to who you are. Keep the faith. Be yourself, and love yourself," she says.
Article continues below advertisement
CLICK HERE for OK!'s exclusive photoshoot with Nicole & the Pussycat Dolls!
And although she might be a successful pop star these days, even Nicole hasn't always followed her own advice.
"We always say that inside every woman there is a Pussycat Doll, but I don't always know that about myself," she confesses to OK!. "I always grew up feeling awkward because I came from a town where not everybody looked like me. What I did is a found myself in something that I was passionate about, and that made me feel good, which was singing, and dancing. I focused on that. I put my heart, and soul into it."
As for other young women out there who haven't yet realized their own value, Nicole's instructions are simple: "You are beautiful. Just find it from within, and so you can then shine your beauty on to other people."