NEWS
Nicole Skips DJ AM Show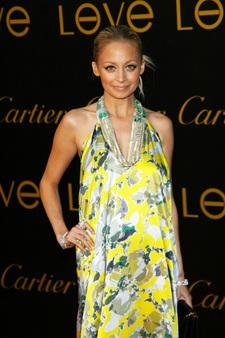 DJ AM, aka. Adam Goldstein, hit the turntables for the first time since his horrific plane crash a month ago, spinning in between sets at Jay-Z's concert Wednesday night at the newly renovated Hollywood Palladium.
The celeb DJ managed to pose for photos and put on a happy face despite the few scars and hair patches from skin grafts that were apparent – the result of the severe burns he sustained in the crash.
Article continues below advertisement
While there were many fellow celeb pals in attendance to support their injured friend, including Hayden Panettiere, Ellen Pompeo, T.I. and Nicky Hilton, his former fiancée, new mom Nicole Richie, was nowhere to be seen.
According to Pop Tarts, Nicole and her main man Joel Madden were invited and set to go to the performance, but bailed out without an explanation.
However don't expect DJ AM to be lonely – former galpal Mandy Moore has been by his side since the September plane crash. The "very close friends" even showed up together to the Friendly House 19th Annual Awards Luncheon on Saturday.
No time like the present to rekindle an old romance!