NEWS
Nicole's Gender Switching Role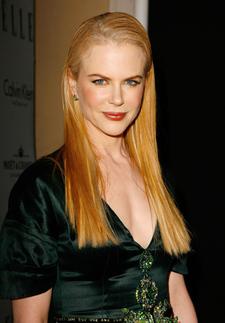 Nicole Kidman is used to donning period outfits to disappear into movie roles, but now she'll have the added challenge of playing a transsexual man in the 1920s.
The Australian actress is starring and producing in The Danish Girl, the story of married Danish artists Einar and Greta Wegener. Nicole will play Einar, the husband who stands in as a female in one of his wife's paintings and starts a craze for their portraits. Einar's decision to eventually become a woman took the couple down the road to a 1931 operation that made history.
Article continues below advertisement
Charlize Theron will play Nicole's wife Greta in the film, which the Australia actress is also producing. Both Charlize and Nicole have won Oscars for playing lesbian roles in the past: Charlize garnered critical acclaim with Monster and Nicole nabbed her Oscar for The Hours.