NEWS
Nicollette Sheridan a Frustrated Housewife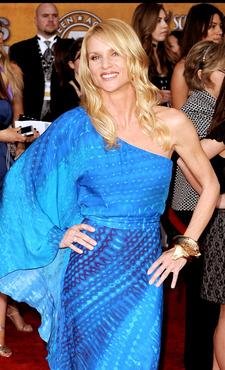 Now that she's no longer a Desperate Housewife, Nicollette Sheridan is coming off even more like her character, Wisteria Lane's resident bad girl, Edie Adams.
"When the show started it was such a different beast," she dishes to TV Guide. "It was exciting and dangerous and funny and edgy and bizarre. It started feeling a little complacent, and that was very frustrating."
So why didn't she quit such a complacent show sooner? Legal issues, she reveals, saying all the women were "contractually bound, so there was no way out on your own terms."
Article continues below advertisement
When she found Edie had been killed off, Nicollette didn't waste a tear, she admits, as she realized she'd be leaving the show.
"I said, 'OK, sayonara. It's been a great ride. Thank you."
Happy trails, Nicollette!