NEWS
Nicollette Sheridan Leaving Desperate Housewives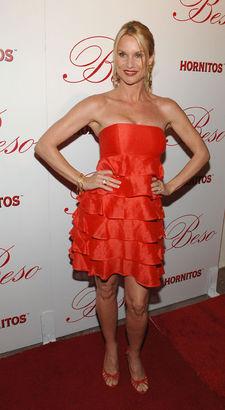 The Housewives are breaking up!
Original castmate Nicollette Sheridan is leaving Desperate Housewives, Extra has confirmed.
On Wednesday, Sheridan's rep said, "Yes, it's confirmed. Nicollette had a great time on the show and is looking forward to her next project."
What will the show do without its resident bad-girl?
No word yet on how Sheridan's character, Edie Britt, will be written out of the show, but this wouldn't be the first time. Last season she was driven out by the other women only to return when the show fast-forwarded five years later.
MORE ON:
Nicollette Sheridan
Article continues below advertisement