NEWS
Nigel Lythgoe answers SYTYCD's most burning questions!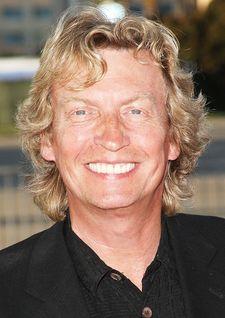 The live rounds of So You Think You Can Dance start tonight! (And yes, I'll be acting out the routines in my living room! Wanna make something of it?)
OK!'s Oliver Coleman got the chance to ring up Nigel Lythgoe, SYTYCD executive producer and resident judge, to get the scoop on what we can expect from this year's talented Top 20!
O.C. also got Nigel to shed some much needed light on SYTYCD's most controversial two-left footer: David Kenneth "Sex" Soller!
Article continues below advertisement
What's the deal with Sex? Is he for real?
He's great for the television program.
Why do you keep letting him audition on camera?
I would be very upset as the executive producer if there wasn't fodder around like that, because we can use that as a yardstick against everything else. Plus, it really is an incredible character who would come back year after year and think that he was improving in an area, and then must sit there and watch dancers on that stage dancing brilliantly before he goes up.
If he comes back next year, will you put him back on air?
If he comes back next year, I don't think I'll even bother talking to him, to be frank, as a judge. Or, as I was saying this the other night to choreographer Mia Michaels, maybe we should just put him through to choreography and say, "Look, this is how bad you are when it comes to it. Now will you bloody well realize?"
Who is going to do well this season?
Article continues below advertisement
A lot of the street kids this year have been taking classes and are getting a little more knowledgeable about how to pick up choreography. That was their failing in the past. They do what they want to do and not what someone's told them to do.
Do you think a hip-hop dancer might actually win?
I think they are going to be very dangerous this year because the professional dancers can in no way, shape or form do with their bodies what these street kids can do.
Could SYTYCD turn a dancer into a superstar?
It's sort of happening. The Step Up films have been really successful and High School Musical has been enormous. Hairspray did really well. If these producers decide to put a soloist in the movie there is no reason why he or she shouldn't become stars.
Has the show had an impact on every day people?
I think guys are starting to realize that you really get to meet some beautiful girls if you go to ballroom classes and you get to hold them in your arms.
How would you have done on SYTYCD?
I wouldn't have been able to do half the moves, probably even a quarter of the moves, they do now. I would never have done breakdancing – I would have been too frightened. God!
Catch So You Think You Can Dance, Wednesdays at 8 p.m. and Thursdays at 9 p.m. on Fox.