NEWS
Nikki Bella's Sister 'Rooting' For Star's Happiness After John Cena Reconciliation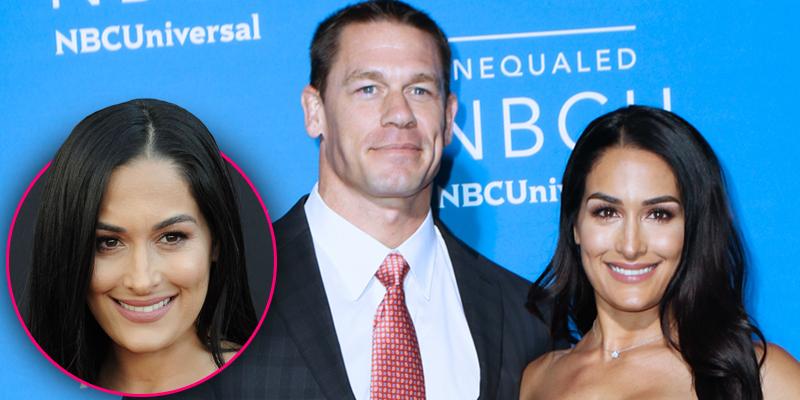 Nikki Bella and John Cena got back together just a month and a half after calling off their wedding, and now the Total Bellas star's sister is opening up about the shocking reconciliation.
"I'm rooting for their happiness," Brie Bella, 34, told Us Weekly exclusively. at WWE's first-ever Emmy For Your Consideration event at the Television Academy's Saban Media Center in North Hollywood on Wednesday, June 6. "I just want them both to be happy at the end of the day, if it's together or separate."
Article continues below advertisement
As fans know, Nikki, 34, and Cena, 41, announced their reconciliation last week.
The WWE superstars relationship has been up and down since last year, as shown on the current season of Total Bellas. But the couple ultimately realized that they still wanted to be with each other.
"It's like any breakup. You try to work it out," Brie told the outlet. "It's not like they hate each other or they don't love each other. They love each other really hard. They love each other a lot and they want to make it work. There's just so much they have to figure out with each other."
Brie insisted they decided to take a break from their relationship partly because they're "so career driven."
"Marriage makes you really take a step back and be like, 'Wait a second. Are we ready for this?' Because it's a big step," she explained. "They're not the types to just get married and then divorced 'cause it doesn't work. They want it forever and they really have to think about that."