NEWS
No Country for Old Men Named Best Flick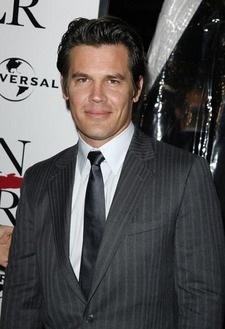 Drug bust drama No Country for Old Men took top honors from the National Board of Review Wednesday afternoon, officially kicking off the 2007-08 award season.
The critically acclaimed flick, which stars Tommy Lee Jones, Javier Bardem and Josh Brolin, also earned the ensemble cast award and an adapted screenplay mention for writers and directors Joel and Ethan Coen.
Other films in the top ten include Atonement, The Bourne Identity, Juno and Sweeney Todd, which won Best Director for the ever-quirky Tim Burton.
Article continues below advertisement
In the acting categories, Oscar winner George Clooney won for his turn in Michael Clayton and the esteemed Julie Christie took best actress for Away From Her. Gone Baby Gone's Amy Ryan and Casey Affleck triumphed in the supporting categories — but "it" boy Casey's win was for The Assassination of Jesse James by the Coward Robert Ford.
There is much to celebrate in the Affleck household though — big bro Ben scored Best Directorial Debut for Gone Baby Gone; however, the crime drama was mysteriously left off the top ten film list.
A 98-year-old film organization, the NBR serves as the first precursor award for the Oscars. Last year, its lead acting and directing champs Forest Whitaker, Helen Mirren and Martin Scorsese all went onto Oscar glory. Letters From Iwo Jima, last year's best film in their eyes, fell to The Departed at Kodak Theater though.
Awards will be handed out at the Jan. 15 ceremony.
Here is the full list of winners:
Article continues below advertisement
Best Film: No Country for Old Men
Best Director: Tim Burton, Sweeney Todd
Best Actor: George Clooney, Michael Clayton
Best Actress: Julie Christie, Away From Her
Best Supporting Actor: Casey Affleck, The Assassination of Jesse James by the Coward Robert Ford
Best Supporting Actress: Amy Ryan, Gone Baby Gone
Best Foreign Film: The Diving Bell and the Butterfly
Best Documentary: Body of War
Best Animated Feature: Ratatouille
Best Ensemble Cast: No Country for Old Men
Breakthrough Performance by an Actor: Emile Hirsch, Into the Wild
Breakthrough Performance by an Actress: Ellen Page, Juno
Best Directorial Debut: Ben Affleck, Gone Baby Gone
Best Original Screenplay (tie): Diablo Cody, Juno and Nancy Oliver, Lars and the Real Girl
Best Adapted Screenplay: Joel Coen and Ethan Coen, No Country for Old Men
Top Ten Films:
The Assassination of Jesse James by the Coward Robert Ford
Atonement
The Bourne Ultimatum
The Bucket List
Into the Wild
Juno
The Kite Runner
Lars and the Real Girl
Michael Clayton
Sweeney Todd