NEWS
No Deal for Jeremy Piven & Broadway Producers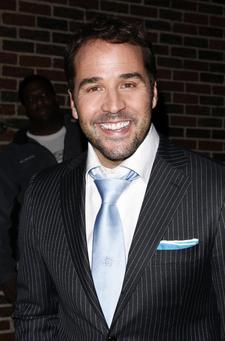 Jeremy Piven attended a union hearing earlier today with Speed-the-Plow's producers to discuss his sudden exit from the Broadway show. Piven, who said he quit because he had toxic levels of mercury in his system, angered the show's cast and backers who allegedly thought his excuse less than believable.
According to Jossip.com, Thursday's hearing ended in a stalemate. The two sides released a joint statement:
Article continues below advertisement
"A grievance hearing was held today in accordance with the Equity-League Production Contract regarding the matter of Jeremy Piven and Speed-the-Plow. Following the terms of the collective bargaining agreement, a panel of five League representatives and five Equity representatives met and heard the positions of the parties. The League and Equity representatives were unable to reach a unanimous decision. The Producers have the right, as a next step, to proceed to arbitration."
TMZ has video of Jeremy arriving at the arbitration.