NEWS
No Delay for Chris Brown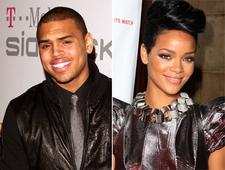 Chris Brown might've been sitting courtside at the Lakers vs. Orlando Magic game earlier this week, and it looks like he'll have prime seats at another court soon: The California Supreme Court has refused to postpone the hearing scheduled for Monday that will determine whether or not there's enough evidence for him to stand trial for allegedly beating Rihanna.
Chris' lawyer Mark Geragos had attempted to push back the hearing while he attempted to get information about the picture leaked to the press of Rihanna's battered and bruised face. So far, he's been denied in that effort as well.
Article continues below advertisement
At Monday's hearing, Rihanna is expected to cooperate with the prosecution and testify at the proceedings.