NEWS
No Engagement Ring for Jess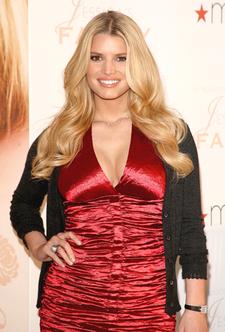 Throughout her current concert tour, Jessica Simpson has been gushing to audiences about how much she loves her man, Tony Romo.
But in private, the country crooner is feeling crushed that her football-star beau didn't give her the one thing she really wanted this Valentine's Day: a diamond ring!
"Jessica was really hoping that she was going to get an engagement ring," says a source close to Simpson. "She wanted one for Christmas, then she thought maybe New Year's Eve. Her last hope was that Tony would propose on Valentine's Day--but he didn't."
Article continues below advertisement
But she shouldn't have been surprised. As OK! previously reported, Tony seemed distracted during a Feb. 13 dinner with Jess at NYC hotspot Waverly Inn, where he spent 15 minutes texting on his iPhone. "Jessica was not happy," an eyewitness tells OK!, adding that the Dukes of Hazzard star tried desperately to get Tony to focus on her. "He just wasn't picking up on the fact that she was starting to lose her patience."
The couple, both 28, spent Valentine's Day together, with the Dallas Cowboys quarterback attending Jess's show in Rochester, NY. But days later while dining with her sister, Ashlee Simpson-Wentz, the singer sang a different tune.
"You know, I really thought he was going to make it happen this time. I thought he was ready to propose," Jess told Ashlee, according to a friend. "I know Tony loves me, but I don't know if he'll ever propose."
"Ashlee has always been the more realistic, more practical of the two sisters," the insider tells OK!. "And Ashlee knows how much her sister wants to be married and have a baby of her own. But as wonderful as Tony is, he is not the marrying kind--probably not for years."