NEWS
No More Dad Bods! Watch 6 Men Get Down In Zumba Class As Part Of #RealMenDance Campaign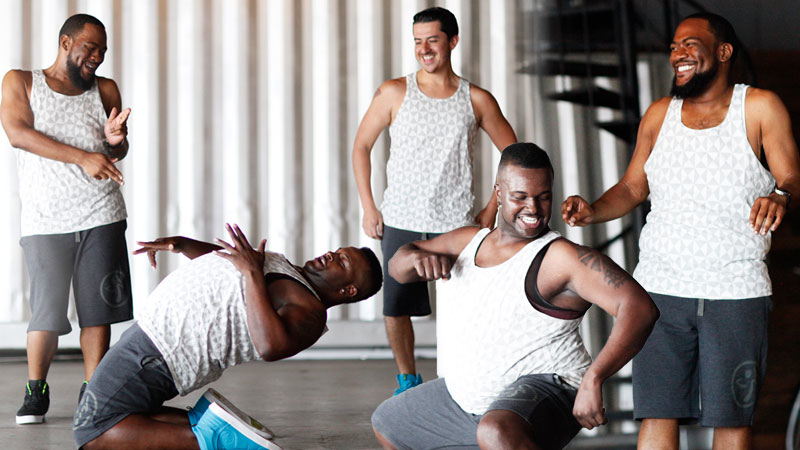 A group of six South Florida men of all shapes, sizes and skills are proving how effective Zumba can be for men this Father's Day.
As part of the #RealMenDance campaign, the men — named Bryon, Danny, Jonathan, Justin, Kenny, and Noel — had a good time, and got in a great workout while dancing their dad bods off in a Zumba class choreographed by instructor Betsy Dopico set to "Popee" by Francesca Maria.
Article continues below advertisement
Jonathan explained the carefree fun that comes with Zumba.
"When you're in a Zumba class, no one is paying attention to you and seeing if you're getting the steps right," he said, calling the class "a great place to just be yourself, dance, and get into the music."
Bryon added, "It's not about how you look, it's about how you feel," noting a positive side-effect from the dance lessons.
"Women actually relate how a man dances to … how he does other things!
Watch the video on OK!