NEWS
No More Swashbuckling for Keira Knightley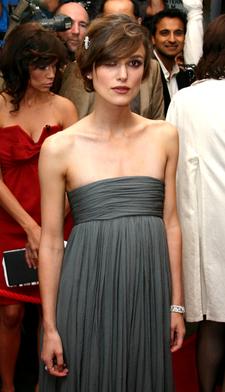 The good news for fans of the Pirates of the Caribbean films is that Johnny Depp has already signed on for the fourth installment. The bad news is that Keira Knightley will most likely not be making another appearance as Elizabeth Swann.
"It was a completely fantastic experience, and it was an amazingly large portion of my life, but I don't think I need to go there again," she tells Moviefone's Inside/movies. "I think that it's done."
Article continues below advertisement
However, she has no bad feelings about her former castmates or towards the Pirates movies at all – in fact, she'll be first in line for tickets!
"I'm very excited to see the next one," she reveals. "And Johnny is so wonderful in that character. I think it'll be wonderful."