NEWS
No Real-Life Wrestling for Rourke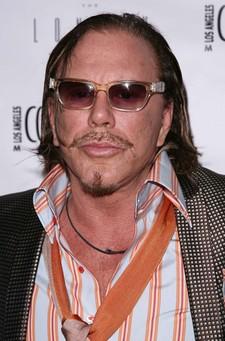 Oscar-nominated star of The Wrestler <a href="https://okmagazine.com/search/rourke" target="_blank"><strong>Mickey Rourke</strong></a> might have spoken too soon at Sunday night's SAG Awards, where led reporters to believe he'd be going toe-to-toe in the ring with real professional wrestler Chris Jericho at WrestleMania 25. Because now a rep for the actor is doing damage control, letting the press know that it just isn't so.
Article continues below advertisement
In a statement to the Associated Press, Rourke's rep said the 56-year-old actor "will not be participating in Wrestlemania. He is focusing entirely on his acting career."
This denial is a complete turnaround from the trash Mickey was talking on the SAG red carpet. "Vince McMahon wants me to do WrestleMania in Houston. Chris Jericho, I'm coming after your a**," he told Extra at the time. "You better get yourself in shape brother... I'm going to do it!"