NEWS
Nobody Believes Brad Pitt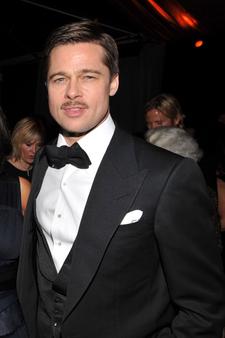 If you picked up the phone and the person on the other end said, "Hi, this is Brad Pitt calling," what would you do?
You probably wouldn't believe him and would hang up, which is just what a DVD store did in Budapest recently, Page Six reports.
Apparently Brad was seeking the complete works of Hungarian cult director Bela Tarr as a gift for Angelina Jolie, but when he tried calling the store, they kept hanging up on him in disbelief!
Article continues below advertisement
CLICK HERE for OK!'s Ultimate Angelina Jolie gallery!
"He tried several times on the phone but had to give up. They just didn't believe him," an aide to Pitt tells Britain's Daily Mail.
Angie won't go presentless, however, as the source says a friend of Brad's, opera singer Laszlo Domahidy, ended up buying the DVDs for him.