NEWS
By The Numbers: 'Real Housewives of Beverly Hills' Season 3, Episode 9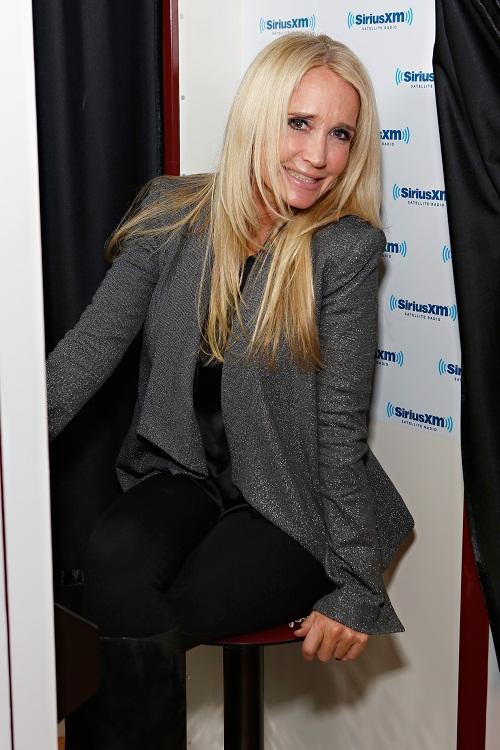 Article continues below advertisement
600 million: Approximate number of people who groaned when the episode opened up with last week's intro to Vanderpump Rules. Sorry Andy Cohen, but it's true. But this time we follow Brandi rather than Scheana Marie, which is a welcome change.
1: Number of wise thoughts this evening: "Being strong doesn't mean you don't have emotions," Lisa told Brandi when she began to apologize for crying after her talk with Scheana.
0: Number of people who would like Scheana more than Brandi. Well, maybe 5.
127: Number of steps on the hill in Yolanda Foster's garden. When you get to the top, there's an entire village of tiny people making lemonade, doing yoga and name-dropping Barbra Streisand.
1: Number of Master Cleanse kits that have been sitting, untouched, in my kitchen since October 2011.
10: Score of a scale from 1-10 of how perfect the name Milton is for a houseman.
Article continues below advertisement
8: Score Gary, Kim Richards' Life Coach, receives in the "Bald Bull from Mike Tyson's Punch-Out Look-alike Contest." If you don't know what that means, I'm sorry.
1: Number of messages I have for Frank, the manager at Villa Blanca. And it is: Dude, you really ought to know how Lisa takes her tea.
Infinity: What I came up with while trying to decide how much I love Ken and how much he loves Lisa. This is what Vanderpump Rules should be about!
0: Number of runways underneath Camille Grammer as she entered the restaurant. So, only she knows why she was walking like that.
3: Number of times I said "WTF was that?!" out loud.
1. At Taylor Armstrong's reaction, whatever it was, to Kim and Kyle Richards getting emotional at dinner.
2. At the way Taylor suddenly made herself and her need to date the focus of everyone's conversation. Or tried to.
Article continues below advertisement
3. At Taylor's Independent Women speech, which Brandi rather stealthily ignored.
5: Number on a scale of 1-10 of how necessary it was for Mauricio Umansky to get involved in the discussion about Adrienne's threatened lawsuit against Brandi. On the one hand, it has nothing to do with him. But on the other hand, everyone else was talking about it, it all began at his event, and he considers Adrienne and Paul Nassif friends.
What did you think about this episode? Did I help you place Gary the Life Coach? Did you like seeing Mauricio and Ken get in on the drama? Tweet us @OKMagazine to let us know! Or you can tweet me @reallylsass, because I love talking Real Housewives of Beverly Hills!