NEWS
NYC Bar Where Drake-Chris Brown Brawl Occurred Gets Shut Down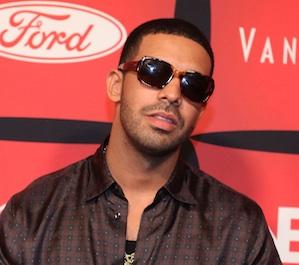 You know the brawl between Chris Brown and Drake a few nights ago in NYC? Well, in addition to leaving several people injured the club, W.i.P., has been shut down.
OK! NEWS: DRAKE TO BE CHARGED WITH RECKLESS ENDANGERMENT DURING BAR FIGHT
According to GossipCop, the venue has indeed been shut down but apparently it's not related to the fight. Wait, what?
W.i.P. has experienced other issues prior to the brawl. For example, Jonathan Cantor, the club's manager, was previously arrested on unrelated charges. It's probable he'll provide info to cops as the brawl is investigated further.
Article continues below advertisement
OK! NEWS: MODEL CLAIMS SHE WAS INJURED IN CHRIS BROWN-DRAKE BAR BRAWL
The NYPD is looking into whether or not gunshots were fired the night of the brawl. They do know this: Bottles were used as weapons during the fight. The New York Post recently reported that Drake was expected to be charged with reckless endangerment for allegedly throwing a bottle in Chris' direction.
Anessa DeSarno, a nightlife marketing expert, says, "The event that took place on Wednesday night could have happened at any public establishment at any given time. Similar to concert or stadium venues — or even general restaurants or bars — nightlife venues train security and operations personel to assist and minimize escalated situations as soon as they arise.While an incident like this is extremely rare and unfortunate, the heightened attention to this specific altercation is shedding an out-of-context light on nightlife and the nightlife industry as a whole — but I am confident that we will return to the positive culture that nightlife is meant to highlight and reflect."