NEWS
'O.C. Housewife' Jeana Keough Is "Extremely Concerned" For Michaele Salahi's Safety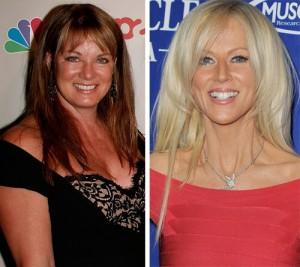 Jeana Keough of The Real Housewives of O.C. is starting to become concerned about the whereabouts of infamous White House party crasher, and former Real Housewives of D.C. star, Michaele Salahi. The reality star has urged her friend to please contact someone.
Michaele's husband, Tareq, reported that his wife was missing after she never made it to her 11 a.m. hair appointment on Tuesday.
Article continues below advertisement
Jeana told Radar Online that she is begging Michaele to: "Check in with a police department in person to verify that you are safe. There are simply too many crazy people in the world. I know you have been plagued with stalkers, and I'm extremely concerned for your safety. Please check in with me or one of your friends, it's just one phone call to let us know you are safe."
Jeana also said that she tried numerous times to get in touch with her friend, but Michaele's cell phone is now turned off.
Tareq has issued the following statement: "We are reaching to the public, pleading desperately for your help."
He added, "It is our belief, as of last night, that Michaele Salahi may have been kidnapped or abducted and is being held under duress and forced to tell persons, including authorities, that she is okay."
"We are asking the public to please be on the lookout for her; and if found, please approach her and contact the authorities to intervene and find out if she may be forced to say she is okay, when in fact she is not and being held under possible abduction. The Salahi family can be reached at 540-635-9933."